Area Information
Sold Home Stats
Home Search
HOA Contact

Management Contact:

Management Phone:


Household Income

Under $25,000:
21%
$25,000-$34,999:
10.6%
$35,000-$49,999:
12.8%
$50,000-$74,999:
14.7%
$75,000-$99,9999:
10.8%
$100,000-$149,999:
18.2%
$150,000-$199,999:
6.4%
$200,000+:
5.5%
Based on zip code.
Source: U.S. Census Bureau

Education Level

High School:
91.8%
College:
49.6%
Graduate and Above:
19.5%
Based on zip code.
Source: U.S. Census Bureau

Crime Rates

Agency Reporting:
Arvada Police Dept
Total Population:
109,029
Violent Crime Total:
158
Murder / Manslaughter:
0
Forecible Rape:
22
Robery:
29
Aggrivated Assault:
107
Property Crime Total:
2,605
Burglary:
390
Larceny / Theft:
2,014
Vehicle Theft:
201
Sources: FBI, Uniform Crime Reports, prepared by the National Archive of Criminal Justice Data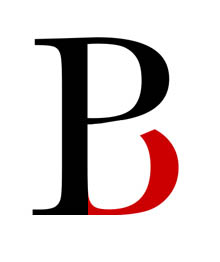 The Brian Petrelli Team is your Villages , Highlands Ranch home specialist.
Villages , Highlands Ranch has had 9 homes sell in the past two years for an average sales price of $440,944.
Our team of local Highlands Ranch experts have over 200 years of combined expertise in the Colorado Real Estate market. Give us a call today to put our knowledge and experience to work for you as you buy or sell your next Villages home.
Don't see what you're looking for here? Contact our team for a free, custom search.
The Brian Petrelli Team
Phone:303-726-1874
properties@petrelliteam.com
Click here to create your own
custom home search.
You will be able to search every Highlands Ranch houses currently on the market.
There Are Currently No Villages Homes On the Market.
You can contact our team at 303-726-1874 or by email at info@petrelliteam.com and we can set you up on an automated search so you are alerted when a new Villages home is made available or you can
See All Villages Highlands Ranch Sold Homes here.


---
Just Listed Homes in Highlands Ranch:
Microsoft OLE DB Provider for ODBC Drivers

error '80004005'

[Microsoft][ODBC Driver Manager] The specified DSN contains an architecture mismatch between the Driver and Application

/includes/houses/subSearchiframe-villages.inc, line 724