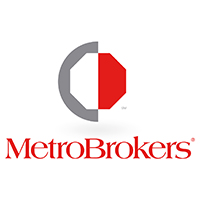 Join our team and invest in yourself and your business.
1 Year Minimum Experience Required

What if you could work for a company that gave you REAL leads that could be converted (2-5 A Day)?
Leads that actually call you
Leads called by your managing broker on your behalf
Leads contacted by a lender on your behalf
Leads entered into our own, proprietary lead management software that allowed you to track, follow up with and set your client up on email property alerts
A list of every property viewed by the lead on our website
An email notification every time one of your leads logs onto our website
We're looking for TWO additional experienced, licensed agents who are driven to succeed. Our company has an abundance of leads coming into our office and we need professional, competent real estate agents to work them.

The ideal agent will have closed 12+ leads over the past 12 months but have a STRONG DESIRE to close 30+ a year. We can provide you with the leads and tools to make that happen.

In addition, we offer a unique, online, proprietary lead generation system that can help you grow your own business while you work our leads. This is something that is only offered to our agents.

Here's what you'll receive when you join us:

Direct phone call leads as well as High Quality website leads
Your own, custom, IDX website with a high tech, lead management back end so you can set your clients up on daily email alerts and be notified when your clients log in to our website.
Tools for social media posting, online blogging, ad posting and more to help promote your website(s)
Personal coaching and instruction on these tools as well as help growing your business. (Your managing broker is the tech contact as well as the web developer / IDX provider.)
High Brand Recognition with one of the largest real estate companies in the Denver Metro Area (Metro Brokers)
Comprehensive training from our multi-office network
All of your listings showcased on Realtor.com
All of your listings featured on Zillow
Leads, leads and more leads
Much, much more.
If you are serious about growing your business and also have time to close an extra 1-3 deals a month, contact us today.

Here's what we expect of our agents:
Honesty, integrity and a positive attitude
Hard work and commitment - Leads need to be followed up with to be converted.
Personal responsibility - Our systems work, but they need to be followed and done on a regular basis.
Desire to learn and grow your business
Attend two, 1 hour virtual team meetings each month
We are NOT a company with 300+ agents and one managing broker. We are for serious agents who want to produce and increase their income drastically.

If you're looking for a "quick fix," we are NOT the company for you. However, if you bring a desire to succeed and put in the work, we can make you highly successful.

Contact us today to learn more about how you can grow your business with us.