| | | |
| --- | --- | --- |
| 303-726-1874 | | Local Experts for Denver HUD Homes |
Search All Denver HUD, Lender Owned, Foreclosure and Fix and Flip Homes

FREE - No Subscription Fees!

Your search resulted in 22 Total Homes. You are now viewing listings 1 through 20.
&nbsp&nbsp&nbsp&nbsp&nbsp&nbsp&nbsp&nbsp&nbsp&nbsp&nbsp&nbsp&nbsp&nbsp&nbsp&nbsp&nbsp&nbsp&nbsp&nbsp&nbsp&nbsp&nbsp&nbsp Viewing Page 1 of 2. | Go to Page Go | Next >>

---

Aurora HUD Home


1655 havana street




aurora

,

CO

80010





$149,000.00 est $
Beds: 2 Fin Sq Ft: 1176
Baths: 2 Year: 1973

# of Photos Avail: 16
V-tour Available: No

MLS #: 8276287
Status: pending
Listing Office:
key real estate group llc
Broker Remarks: wonderful raft club 2-story end unit townhouse style condo with spiral staircase!! fenced back patio area! needs some cosmetics but is a great price! perfect for owner occupants or investment opportunity! kitchen and both bathrooms were updated in the recent past! newer furnace and water heater! clo... more...

Click Here For Full Details & Pics

Disclosures


---

La Junta HUD Home


319 main




la junta

,

CO

81050





$149,000.00 est $
Beds: 3 Fin Sq Ft: 1200
Baths: 2 Year: 1910

# of Photos Avail: 32
V-tour Available: No

MLS #: 7628763
Status: active
Listing Office:
the hancock group inc.
Broker Remarks: price reduced on the beautifully remodeled home with an impressive use of the space. the two bathrooms are very roomy. the kitchen is a gallery type with brand new cabinets. there is even a front porch to sit on and enjoy the outside. in the back, there is a huge lot suitable for chickens. you can ... more...

Click Here For Full Details & Pics

Disclosures


---

Victor HUD Home


210 s 2nd street




victor

,

CO

80860





$180,000.00 est $
Beds: 3 Fin Sq Ft: 874
Baths: 2 Year: 1906

# of Photos Avail: 23
V-tour Available: No

MLS #: 7839051
Status: active
Listing Office:
reeves real estate
Broker Remarks: fabulous opportunity for you to own a piece of victor's history. this unique home is ready for you! enjoy much of the original woodwork and charm of this early 1900's home as well as recent updating that has been completed in the kitchen and bath. beautiful hardwood floors throughout kitchen, living... more...

Click Here For Full Details & Pics

Disclosures


---

Aurora HUD Home


1301 s cathay court




aurora

,

CO

80017





$192,000.00 est $
Beds: 1 Fin Sq Ft: 640
Baths: 1 Year: 1985

# of Photos Avail: 22
V-tour Available: No

MLS #: 4354437
Status: active
Listing Office:
elist realty llc
Broker Remarks: hud case #053-121480. great 1 bedroom/1 bath condo in side creek community. open floor plan with bright living room and cozy fireplace, cute kitchen, and big sunny bedroom. covered deck to enjoy the beautiful colorado weather. full sized washer and dryer too! attached 1-car garage is included. g... more...

Click Here For Full Details & Pics

Disclosures


---

Frederick HUD Home


6375 foxtail green




frederick

,

CO

80530





$221,940.00 est $
Beds: 3 Fin Sq Ft: 1446
Baths: 2 Year: 2019

# of Photos Avail: 20
V-tour Available: No

MLS #: 123456789989976
Status: active
Listing Office:
re/max traditions, inc
Broker Remarks: newer manufactured home on a quiet street! prairie greens is a well maintained community of manufactured homes all on land leases. great ranch style floor plan with large living room and an open kitchen. stainless steel appliances, granite counters, lots of cabinets and big center island make this... more...

Click Here For Full Details & Pics

Disclosures


---

Frederick HUD Home


6375 foxtail




frederick

,

CO

80530





$221,940.00 est $
Beds: 3 Fin Sq Ft: 1446
Baths: 2 Year: 2019

# of Photos Avail: 20
V-tour Available: No

MLS #: 2664874
Status: active
Listing Office:
re/max traditions
Broker Remarks: newer manufactured home on a quiet street! prairie greens is a well maintained community of manufactured homes all on land leases. great ranch style floor plan with large living room and an open kitchen. stainless steel appliances, granite counters, lots of cabinets and big center island make this a... more...

Click Here For Full Details & Pics

Disclosures


---

Aurora HUD Home


1262 crystal way




aurora

,

CO

80012





$263,000.00 est $
Beds: 2 Fin Sq Ft: 1225
Baths: 2 Year: 1974

# of Photos Avail: 14
V-tour Available: Yes

MLS #: 7267249
Status: active
Listing Office:
re/max professionals
Broker Remarks: located in the aspens townhome community this end unit townhome offers 2 bedrooms, 2 bathrooms (1 half & 1 full), a large kitchen with an island, a fenced-in yard/patio, and a 2-car detached garage. the home is centrally located off of i-225 and mississippi, within walking distance to gateway high ... more...

Click Here For Full Details & Pics

Disclosures


---

Aurora HUD Home


23346 e 5th place




aurora

,

CO

80018





$291,600.00 est $
Beds: 2 Fin Sq Ft: 1118
Baths: 2 Year: 2005

# of Photos Avail: 16
V-tour Available: No

MLS #: 9484413
Status: active
Listing Office:
elist realty llc
Broker Remarks: hud case #053-105185. wow! lovely home in cross creek community. open floor plan with bright living room and cozy fireplace, cute kitchen, two sunny bedrooms and two full baths. covered deck to enjoy the beautiful colorado weather. full sized washer and dryer too! single garage is included. grea... more...

Click Here For Full Details & Pics

Disclosures


---

HUD Home



,

CO





$315,000.00 est $
Beds: 4 Fin Sq Ft: 986
Baths: 2 Year: 1963

# of Photos Avail: 32
V-tour Available: No

MLS #: 3618877
Status: active
Listing Office:
key real estate group llc
Broker Remarks: **** important please read **** this is a methamphetamine contaminated property! limited access is allowed! health hazard! interior testing will only be allowed during buyer inspection period by an epa certified environmental testing company - this property is listed with the adams county health dep... more...

Click Here For Full Details & Pics

Disclosures


---

Commerce City HUD Home


5817 poplar street




commerce city

,

CO

80022





$324,000.00 est $
Beds: 3 Fin Sq Ft: 1437
Baths: 2 Year: 1955

# of Photos Avail: 25
V-tour Available: Yes

MLS #: 5693355
Status: active
Listing Office:
house2home llc
Broker Remarks: case number: 052-925494 ui: uninsurable (no fha or va) great opportunity to buy & make your own. ranch style with 3 bedrooms and 2 bathrooms. hardwood floors throughout most of home. stamped concrete patio. looks to be a newer furnace 2021 and 2022 hot water heater. 4 off street parking spots. call ... more...

Click Here For Full Details & Pics

Disclosures


---

Thornton HUD Home


1090 ash court




thornton

,

CO

80229





$324,000.00 est $
Beds: 3 Fin Sq Ft: 1711
Baths: 2 Year: 1955

# of Photos Avail: 16
V-tour Available: Yes

MLS #: 7691746
Status: active
Listing Office:
re/max professionals
Broker Remarks: brick ranch home in thornton neighborhood with mature trees, large front yard, and alley access to 2 car detached garage. this home features 3 bedrooms, 2 bathrooms, an updated kitchen, a dining area, & a den that could also be used as a 4th bedroom. lastly, this home offers a spacious covered patio... more...

Click Here For Full Details & Pics

Disclosures


---

Denver HUD Home


1380 trenton street




denver

,

CO

80220





$335,000.00 est $
Beds: 3 Fin Sq Ft: 2063
Baths: 1 Year: 1947

# of Photos Avail: 28
V-tour Available: Yes

MLS #: 9097216
Status: active
Listing Office:
house2home llc
Broker Remarks: case number: 052-955448 ui: uninsured (no fha or va) step into the charm of yesteryear with this timeless 1947 ranch-style home that effortlessly blends vintage appeal with great location. as you step through the front door, the original hardwood floors, patiently waiting beneath the carpet along wi... more...

Click Here For Full Details & Pics

Disclosures


---

Lakewood HUD Home


1630 s deframe street




lakewood

,

CO

80228





$353,250.00 est $
Beds: 2 Fin Sq Ft: 837
Baths: 2 Year: 2001

# of Photos Avail: 26
V-tour Available: Yes

MLS #: 5580963
Status: active
Listing Office:
re/max professionals
Broker Remarks: great green mountain location! this two-bed two-bath condo is centrally located near shopping and local hospitals. laundry hook-ups in the unit! one of the bedrooms has an adjoining deck that looks out to open space behind the complex. one space in the attached garage and a small utility closet near... more...

Click Here For Full Details & Pics

Disclosures


---

Longmont HUD Home


2417 calais drive




longmont

,

CO

80504





$393,850.00 est $
Beds: 1 Fin Sq Ft: 1053
Baths: 1 Year: 2023

# of Photos Avail: 7
V-tour Available: Yes

MLS #: 123456789997714
Status: active
Listing Office:
re/max of boulder, inc
Broker Remarks: brand new sonoma village condos: longmont's newest condominiums featuring granite countertops throughout, 42" birch cabinets, stainless steel appliances, 5-piece primary baths, high-efficiency furnace, a/c, and more (see documents for full list of standard features). 9 unique floorplans ranging from... more...

Click Here For Full Details & Pics

Disclosures


---

Berthoud HUD Home


2883 night sky drive




berthoud

,

CO

80513





$396,000.00 est $
Beds: 3 Fin Sq Ft: 1444
Baths: 2 Year: 2018

# of Photos Avail: 24
V-tour Available: Yes

MLS #: 8732071
Status: active
Listing Office:
real broker llc
Broker Remarks: **improved price** you found it! | the one you've been waiting for! almost new corner-lot ranch-style home. 3 spacious bedrooms and 2 bathrooms. earn the equity with this one. bright and open floor plan. coze livingroom. gas range stove. perfect backyard for the summer bbqs. great corner lot. one of... more...

Click Here For Full Details & Pics

Disclosures


---

Thornton HUD Home


11393 steele street




thornton

,

CO

80233





$401,000.00 est $
Beds: 4 Fin Sq Ft: 1700
Baths: 1 Year: 1974

# of Photos Avail: 17
V-tour Available: No

MLS #: 9800019
Status: active
Listing Office:
real broker llc
Broker Remarks: discover the potential of this welcoming ranch home nestled in the serene woodglen subdivision. this property, sold as-is, presents a unique opportunity for those looking to add their personal flair to this lovely home. enjoy the comfort of two well-sized bedrooms and a full bathroom on the upper l... more...

Click Here For Full Details & Pics

Disclosures


---

Aurora HUD Home


12811 e carolina drive




aurora

,

CO

80012





$422,000.00 est $
Beds: 3 Fin Sq Ft: 1344
Baths: 2 Year: 1973

# of Photos Avail: 25
V-tour Available: No

MLS #: 6265181
Status: active
Listing Office:
elist realty llc
Broker Remarks: case #053-040150. this home is a winner! spacious 3 bed, 2 bath home in aurora packed full of updates! you will love the open living room and kitchen with wonderful flow. the kitchen has tons of storage and space to eat-in. bedrooms are large and bright. two full bathrooms are updated with beaut... more...

Click Here For Full Details & Pics

Disclosures


---

Westminster HUD Home


4199 w 76th avenue




westminster

,

CO

80030





$440,000.00 est $
Beds: 3 Fin Sq Ft: 1682
Baths: 1 Year: 1928

# of Photos Avail: 15
V-tour Available: No

MLS #: 2347571
Status: active
Listing Office:
re/max professionals
Broker Remarks: this home is known as the "perry house residence" and is a city of westminster historic landmark. it boasts a spacious formal living/family room, a formal dining room adorned with built-in cabinets, and a sizable main-floor master bedroom. the large bathroom features dual sinks, while two spacious b... more...

Click Here For Full Details & Pics

Disclosures


---

Castle Rock HUD Home


443 blue teal drive




castle rock

,

CO

80104





$508,500.00 est $
Beds: 3 Fin Sq Ft: 1910
Baths: 3 Year: 2019

# of Photos Avail: 15
V-tour Available: No

MLS #: 8644526
Status: active
Listing Office:
rocky mountain property shop, llc
Broker Remarks: hud homes are sold "as is". hud case #053-097383. check out this beautiful single-family home in the desirable neighborhood of founders village. the open-style kitchen features granite countertops, a tile backsplash, large island and stainless steel appliances. the dining area has access to the back... more...

Click Here For Full Details & Pics

Disclosures


---

Franktown HUD Home


1341 tomichi drive




franktown

,

CO

80116





$799,900.00 est $
Beds: 5 Fin Sq Ft: 4278
Baths: 5 Year: 1985

# of Photos Avail: 40
V-tour Available: Yes

MLS #: 3563220
Status: active
Listing Office:
re/max professionals
Broker Remarks: this ranch-style home offers a spacious and comfortable living space. with 5 bedrooms and 4 1/2 bathrooms, there is plenty of room. the primary bedroom suite is a true retreat with a large walk-in closet and a luxurious 5-piece bath. the kitchen in this home is a chef's dream, featuring an expans... more...

Click Here For Full Details & Pics

Disclosures

Next >>



The Brian Petrelli Team is the expert in Denver HUD homes and foreclosures in the Denver area. If you are searching for a Denver HUD home, give us a call and put our expertise in Denver HUD homes to work for you. REMEMBER - Denver HUD Homes and HUD Condos MOVE FAST!!!
Give us a call today and let us know what you are looking for so we can let you know the second a property is available.
Call: 303-726-1874 or email foreclosures@petrelliteam.com
---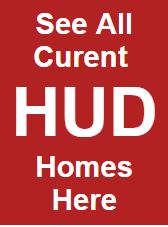 The Brian Petrelli Team sells HUD Homes in Denver, Colorado and the surrounding areas. We can help you with all of your lender owned, bank owned, short sale and HUD needs. Use our HUD Home experties to help you win in the bidding process for HUD homes.

Whether you're looking for a Fix up Denver HUD home or a HUD condo to rent out, live in or flip, we're the experts that can find exactly what you need. Give us a call today.
---

The content relating to real estate for sale in this web site comes in part from the Internet Data eXchange ("IDX") program of METROLIST, INC., DBA RECOLORADO&reg Real estate listings held by brokers other than The Brian Petrelli Team are marked with the IDX Logo. This information is being provided for the consumers' personal, non-commercial use and may not be used for any other purpose. All information subject to change and should be independently verified.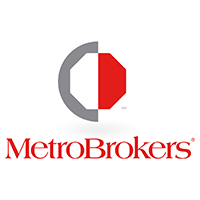 denver area foreclosure and hud house searches:
aurora foreclosures and hud homes, arvada foreclosures and hud homes, brighton foreclosures and hud homes, broomfield foreclosures and hud homes, castle rock foreclosures and hud homes, centennial foreclosures and hud homes, commerce city foreclosures and hud homes, denver foreclosures and hud homes, englewood foreclosures and hud homes, frederick foreclosures and hud homes, firestone foreclosures and hud homes, golden foreclosures and hud homes, henderson foreclosures and hud homes, highlands ranch foreclosures and hud homes, lakewood foreclosures and hud homes, littleton foreclosures and hud homes, lone tree foreclosures and hud homes, longmont foreclosures and hud homes, northglenn foreclosures and hud homes, parker foreclosures and hud homes, thornton foreclosures and hud homes, westminster foreclosures and hud homes
denver area luxury homes searches:
denver area luxury homes, aurora luxury homes, arvada luxury homes, brighton luxury homes, broomfield luxury homes, castle rock luxury homes, centennial luxury homes, commerce city luxury homes, denver luxury homes, englewood luxury homes, golden luxury homes, highlands ranch luxury homes, lakewood luxury homes, littleton luxury homes, northglenn luxury homes, parker luxury homes, thornton luxury homes, westminster luxury homes
denver area distressed properties and fix and flip homes:
aurora distressed properties, arvada distressed properties, brighton distressed properties, broomfield distressed properties, castle rock distressed properties, centennial distressed properties, commerce distressed properties, denver distressed properties, englewood distressed properties, golden distressed properties, highlands ranch distressed properties, lakewood distressed properties, littleton distressed properties, northglenn distressed properties, parker distressed properties, thornton distressed properties, westminster distressed properties
denver area condo searches:
aurora condos and townhomes, arvada condos and townhomes, brighton condos and townhomes, broomfield condos and townhomes, castle rock condos and townhomes, centennial condos and townhomes, commerce city condos and townhomes, denver condos and townhomes, englewood condos and townhomes, golden condos and townhomes, greenwood village condos and townhomes, highlands ranch condos and townhomes, lakewood condos and townhomes, littleton condos and townhomes, lone tree condos and townhomes, northglenn condos and townhomes, parker condos and townhomes, thornton condos and townhomes, westminster condos and townhomes,
denver area home searches:
homes for sale aurora colorado, homes for sale arvada colorado, homes for sale bailey colorado, homes for sale boulder colorado, homes for sale brighton colorado, homes for sale broomfield colorado, castle pines home search, homes for sale castle rock colorado, homes for sale centennial colorado, homes for sale commerce city colorado, homes for sale conifer colorado, homes for sale denver colorado, homes for sale englewood colorado, homes for sale evergreen colorado, homes for sale in firestone colorado, homes for sale in frederick colorado, homes for sale golden colorado, homes for sale in greenwood village, homes for sale in henderson colorado, homes for sale highlands ranch colorado, homes for sale in hudson colorado homes for sale lakewood colorado, homes for sale larkspur colorado, homes for sale littleton colorado, homes for sale lone tree colorado, homes for sale in longmont colorado, homes for sale northglenn colorado, homes for sale parker colorado, homes for sale pine colorado, homes for sale thornton colorado, homes for sale watkins colorado, homes for sale westminster colorado, denver area homes by zip code
Metro Area 55+ and Age Restricted Community Searches:
Aurora 55+ Communities, Arvada 55+ Communities, Brighton 55+ Communities, Broomfield 55+ Communities, Castle Rock 55+ Communities, Centennial 55+ Communities, Commerce City 55+ Communities, Denver 55+ Communities, Englewood 55+ Communities, Frederick 55+ Communities, Firestone 55+ Communities, Golden 55+ Communities, Henderson 55+ Communities, Highlands Ranch 55+ Communities, Lakewood 55+ Communities, Littleton 55+ Communities, Lone Tree 55+ Communities, Longmont 55+ Communities, Northglenn 55+ Communities, Parker 55+ Communities, Thornton 55+ Communities, Westminster 55+ Communities
denver area new houses
new homes in aurora , new homes in arvada , new homes in castle rock , new homes in centennial , new homes in denver , new homes in englewood , new homes in golden , new homes in highlands ranch , new homes in lakewood , new homes in littleton , new homes in parker , new homes in thornton , new homes in westminster
denver area new condos and townhomes
new condos and townhomes in aurora , new condos and townhomes in arvada , new condos and townhomes in castle rock , new condos and townhomes in centennial , new condos and townhomes in denver , new condos and townhomes in englewood , new condos and townhomes in golden , new condos and townhomes in highlands ranch , new condos and townhomes in lakewood , new condos and townhomes in littleton , new condos and townhomes in parker , new condos and townhomes in thornton , new condos and townhomes in westminster
denver area golf course homes:
aurora golf course homes, arvada golf course homes, brighton golf course homes, broomfield golf course homes, castle rock golf course homes, centennial golf course homes, commerce city golf course homes, denver golf course homes, englewood golf course homes, firestone golf course homes, frederick golf course homes, golden golf course homes, henderson golf course homes, highlands ranch golf course homes, lakewood golf course homes, littleton golf course homes, lone tree golf course homes, lonmont golf course homes, northglenn golf course homes, parker golf course homes, thornton golf course homes, westminster golf course homes,
Northern Colorado Home Searches:
Berthoud Homes For Sale, Boulder Homes For Sale, Brighton Homes For Sale, Empire Homes For Sale, Fort Collins Homes For Sale, Greeley Homes For Sale, Hudson Homes For Sale, Loveland Homes For Sale, Severance Homes For Sale, Superior Homes For Sale, Timnath Homes For Sale,
colorado springs houses:
calhan homes for sale colorado springs homes for sale divide homes for sale elbert homes for sale florissant homes for sale fountain homes for sale larkspur homes for sale manitou springs homes for sale monument homes for sale peyton homes for sale pueblo homes for sale woodland park homes for sale
colorado springs foreclosures and hud home searches:
calhan foreclosures and hud homes colorado springs foreclosures and hud homes divide foreclosures and hud homes elbert foreclosures and hud homes florissant foreclosures and hud homes fountain foreclosures and hud homes larkspur foreclosures and hud homes manitou springs foreclosures and hud homes monument foreclosures and hud homes peyton foreclosures and hud homes pueblo foreclosures and hud homes woodland park foreclosures and hud homes
Privacy Policy Real Estate Definitions


copyright 2023 the brian petrelli team. all rights reserved.