Local Parker Homes Experts

Home Data Updated Every Hour

Our Blog | 303-726-1874 | Email Us | Talk To an Agent Now!

---


Your Town and Country Village Condo and Townhome Experts

Click here to create your own Town and Country Village condo and townhome search. You will be able to search every Parker condo and townhome currently on the market.

---

The data relating to real estate for sale in this web site comes in part from the Internet Data eXchange ("IDX") program of METROLIST, INC. Real estate listings held by brokers other than The Brian Petrelli Team are marked with the IDX Logo. All information subject to change and should be independently verified.


Disclosures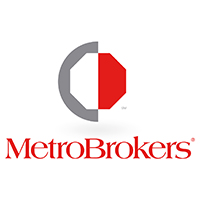 Selling Town and Country Village condos and Town and Country Village townhomes in Parker, Colorado. We provide the most comprehensive information for Parker Condos, Townhomes, town houses, town homes, zero down mortgages and more. The listings on this website under "Featured Listings" are our team's listing - not another agent's. We know each of these listings and can tell you everything you want to know about them. You will not find another web site for condos, townhomes, townhouses, homes, houses and town houses in Town and Country Village Parker or any other part of the Denver Metro city that has more information.

For a full, custom list of Town and Country Village Parker Condos, Town and Country Village Parker Townhomes or Town and Country Village Parker Townhouss, prepared by your Town and Country Village Realtor, email us at TownandCountryVillage@brianpetrelli.com or call 303-726-1874 and we'll email you a complete list of Town and Country Village homes available on the market today.


Subdivision Searches:
Brownstones Highlands Ranch Canyon Ranch Highlands ranchp Carlyle Park Highlands Ranch
Challenger Park Parker Chatfield Commons Littleton Columbine Townhouses Littleton Cottonwood Parker
Dakota Station Littleton Deer Creek Condos Littleton Dutch Ridge Littleton Falling Water Littleton Highlands at Stonegate Parker Highland Walk Highlands Ranch
Indigo Hills Highlands Ranch ken carl ranch littleton Lakehurst Village Littleton Lexington Village Littleton Marina Pointe Littleton
Meadow Ranch Littleton mountaingate littleton Palomino Park Highlands Ranch Pinery Parker Prairie Walk Parker Redstone ridge littleton
Silver Mesa Highlands Ranch steeplechase littleton Stonegate Parker Cheap Web Hosting Cheap Domain Names Stonybridge Highlands Ranch stonycreek littleton Stroh Ranch Parker
Sturbridge Centennial Sugarmill Highlands Ranch sundance Highlands Ranch tallpines lakewood taos of lonetree Terraceat Columbine Littleton
Townand Country Villages Parker Woodmar Square Littleton Miralago at Marston Lake Littleton



Denver Area Foreclosure and HUD House Searches:
Aurora Foreclosures and HUD Homes, Arvada Foreclosures and HUD Homes, Brighton Foreclosures and HUD Homes, Broomfield Foreclosures and HUD Homes, Castle Rock Foreclosures and HUD Homes, Centennial Foreclosures and HUD Homes, Commerce City Foreclosures and HUD Homes, Denver Foreclosures and HUD Homes, Englewood Foreclosures and HUD Homes, Golden Foreclosures and HUD Homes, Highlands Ranch Foreclosures and HUD Homes, Lakewood Foreclosures and HUD Homes, Littleton Foreclosures and HUD Homes, Lone Tree Foreclosures and HUD Homes, Northglenn Foreclosures and HUD Homes, Parker Foreclosures and HUD Homes, Thornton Foreclosures and HUD Homes, Westminster Foreclosures and HUD Homes
Denver Area Luxury Foreclosure and Luxury HUD House Searches:
Denver Area Luxury Foreclosures, Aurora Luxury Foreclosures, Arvada Luxury Foreclosures, Brighton Luxury Foreclosures, Broomfield Luxury Foreclosures, Castle Rock Luxury Foreclosures, Centennial Luxury Foreclosures, Commerce City Luxury Foreclosures, Denver Luxury Foreclosures, Englewood Luxury Foreclosures, Golden Luxury Foreclosures, Highlands Ranch Luxury Foreclosures, Lakewood Luxury Foreclosures, Littleton Luxury Foreclosures, Northglenn Luxury Foreclosures, Parker Luxury Foreclosures, Thornton Luxury Foreclosures, Westminster Luxury Foreclosures
Denver Area Distressed Properties and Fix and Flip Homes:
Aurora Distressed Properties, Arvada Distressed Properties, Brighton Distressed Properties, Broomfield Distressed Properties, Castle Rock Distressed Properties, Centennial Distressed Properties, Commerce Distressed Properties, Denver Distressed Properties, Englewood Distressed Properties, Golden Distressed Properties, Highlands Ranch Distressed Properties, Lakewood Distressed Properties, Littleton Distressed Properties, Northglenn Distressed Properties, Parker Distressed Properties, Thornton Distressed Properties, Westminster Distressed Properties
Denver Area Condo Searches:
Aurora Condos and Townhomes, Arvada Condos and Townhomes, Brighton Condos and Townhomes, Broomfield Condos and Townhomes, Castle Rock Condos and Townhomes, Centennial Condos and Townhomes, Commerce City Condos and Townhomes, Denver Condos and Townhomes, Englewood Condos and Townhomes, Golden Condos and Townhomes, Highlands Ranch Condos and Townhomes, Lakewood Condos and Townhomes, Littleton Condos and Townhomes Northglenn Condos and Townhomes, Parker Condos and Townhomes, Thornton Condos and Townhomes, Westminster Condos and Townhomes,
Denver Area Home Searches:
Homes for sale Aurora colorado, Homes for sale Arvada colorado, Homes for sale Brighton colorado, Homes for sale Broomfield colorado, Homes for sale Castle Rock colorado, Homes for sale Centennial colorado, Homes for sale Commerce City colorado, Homes for sale Denver colorado, Homes for sale Englewood colorado, Homes for sale Golden colorado, Homes for sale Highlands Ranch colorado, Homes for sale Lakewood colorado, Homes for sale Littleton colorado, Homes for sale Lone Tree colorado, Homes for sale Northglenn colorado, Homes for sale Parker colorado, Roxborough Park Homes for Sale, Homes for sale Thornton colorado, Homes for sale Westminster colorado, Denver Area Homes by Zip Code
Denver Area Short Sales House Searches:
Aurora Short Sale Homes, Arvada Short Sale Homes, Brighton Short Sale Homes, Broomfield Short Sale Homes, Castle Rock Short Sale Homes, Centennial Short Sale Homes, Commerce City Short Sale Homes, Denver Short Sale Homes, Englewood Short Sale Homes, Golden Short Sale Homes, Highlands Ranch Short Sale Homes, Lakewood Short Sale Homes, Littleton Short Sale Homes, Northglenn Short Sale Homes, Parker Short Sale Homes, Thornton Short Sale Homes, Westminster Short Sale Homes
Denver Area Short Sales Condo and Townhome Searches:
Aurora Short Sale Condos and Townhomes, Arvada Short Sale Condos and Townhomes, Brighton Short Sale Condos and Townhomes, Broomfield Short Sale Condos and Townhomes, Castle Rock Short Sale Condos and Townhomes, Centennial Short Sale Condos and Townhomes, Commerce City Short Sale Condos and Townhomes, Denver Short Sale Condos and Townhomes, Englewood Short Sale Condos and Townhomes, Golden Short Sale Condos and Townhomes, Highlands Ranch Short Sale Condos and Townhomes, Lakewood Short Sale Condos and Townhomes, Littleton Short Sale Condos and Townhomes, Northglenn Short Sale Condos and Townhomes, Parker Short Sale Condos and Townhomes, Thornton Short Sale Condos and Townhomes, Westminster Short Sale Condos and Townhomes
Denver Area Luxury Homes Searches:
Denver Area Luxury Homes, Aurora Luxury Homes, Arvada Luxury Homes, Brighton Luxury Homes, Broomfield Luxury Homes, Castle Rock Luxury Homes, Centennial Luxury Homes, Commerce City Luxury Homes, Denver Luxury Homes, Englewood Luxury Homes, Golden Luxury Homes, Highlands Ranch Luxury Homes, Lakewood Luxury Homes, Littleton Luxury Homes, Northglenn Luxury Homes, Parker Luxury Homes, Thornton Luxury Homes, Westminster Luxury Homes
Denver Area New Houses
New Homes in Aurora , New Homes in Arvada , New Homes in Castle Rock , New Homes in Centennial , New Homes in Denver , New Homes in Englewood , New Homes in Golden , New Homes in Highlands Ranch , New Homes in Lakewood , New Homes in Littleton , New Homes in Parker , New Homes in Thornton , New Homes in Westminster
Denver Area New Condos and Townhomes
New Condos and Townhomes in Aurora , New Condos and Townhomes in Arvada , New Condos and Townhomes in Castle Rock , New Condos and Townhomes in Centennial , New Condos and Townhomes in Denver , New Condos and Townhomes in Englewood , New Condos and Townhomes in Golden , New Condos and Townhomes in Highlands Ranch , New Condos and Townhomes in Lakewood , New Condos and Townhomes in Littleton , New Condos and Townhomes in Parker , New Condos and Townhomes in Thornton , New Condos and Townhomes in Westminster
Colorado Springs Houses:
Calhan Homes for Sale Colorado Springs Homes for Sale Divide Homes for Sale Elbert Homes for Sale Florissant Homes for Sale Fountain Homes for Sale Larkspur Homes for Sale Manitou Springs Homes for Sale Monument Homes for Sale Peyton Homes for Sale Pueblo Homes for Sale Woodland Park Homes for Sale
Colorado Springs Foreclosures and HUD Home Searches:
Calhan Foreclosures and HUD Homes Colorado Springs Foreclosures and HUD Homes Divide Foreclosures and HUD Homes Elbert Foreclosures and HUD Homes Florissant Foreclosures and HUD Homes Fountain Foreclosures and HUD Homes Larkspur Foreclosures and HUD Homes Manitou Springs Foreclosures and HUD Homes Monument Foreclosures and HUD Homes Peyton Foreclosures and HUD Homes Pueblo Foreclosures and HUD Homes Woodland Park Foreclosures and HUD Homes
Google